Alicia Angel share it on a facebook group named iMiMatch Fun without Borders.
Valentine wahala
Am 35years with 4kids. And my husband is 37years. We're happily married and I trusted my husband with my life. I can't believe he can do such a thing to me. My husband bought galaxy x 9 for me this val.
But I don't know why my mind was telling me to check his phone. I don't normally do that because I trust him.
But today my mind was disturbing me to check his phone when she was bathing. So I checked it. What I saw really pissed me off. I just wish I can just cut off his manhood .I saw my husband conversation with my bestfriend.
She even sent her breast to him. My husband even bought iPhone 11 and gold necklaces for her. But he has not given them to her.
So I dropped the phone and went through our room and looked for it. And I found it. I took it and hide it.
Mommy as am talking to you now my husband is still looking for it. And he doesn't want to tell me what he is looking for. Should I confront him or still pretend as if nothing happened, what will I do to that my stupid friend. Am just confused right now. Please advise me. Thank You.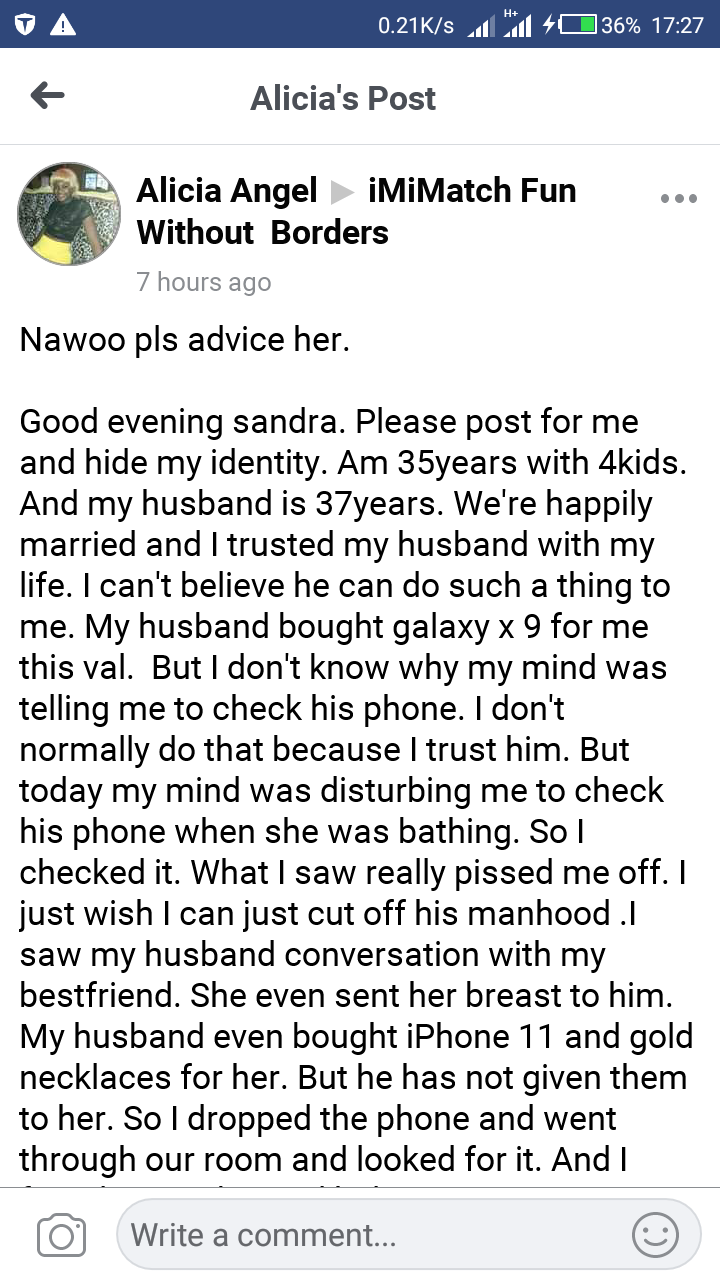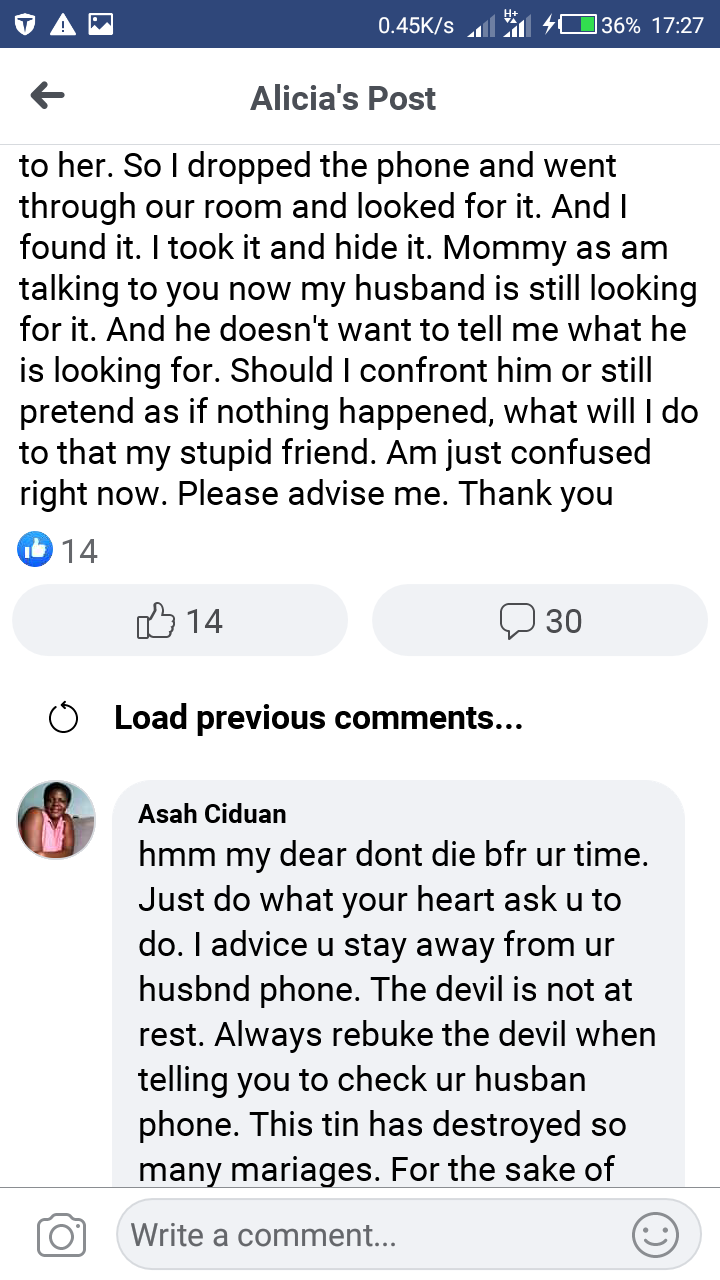 How